If you're an SES Business Water customer, it's never been easier to keep an eye on your water costs and manage your supply. With our online customer portal, you can carry out many of the tasks necessary for keeping your water flowing from wherever you can connect to the internet!
How can I manage my account online?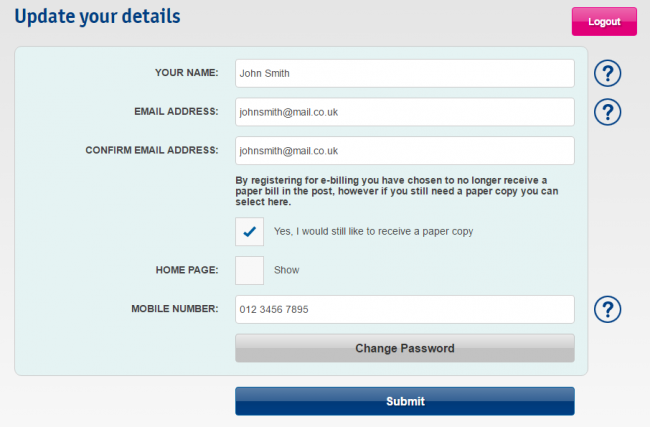 View your bills 24/7
The portal provides a secure location to store all of your billing documents, so you can see your complete billing history whenever you want to, wherever you are.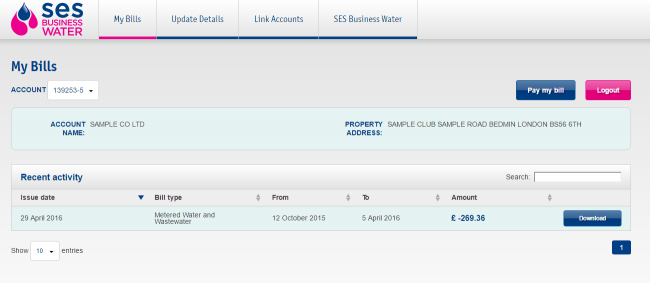 Pay your bills
You can also pay your bills online at any time on our secure payments portal. It's free to use, and it couldn't be simpler - all you need is your customer account number and your payment details. Make  paying your bills even easier by signing up to our e-billing and direct debit services so you can rest assured that you'll never miss a payment.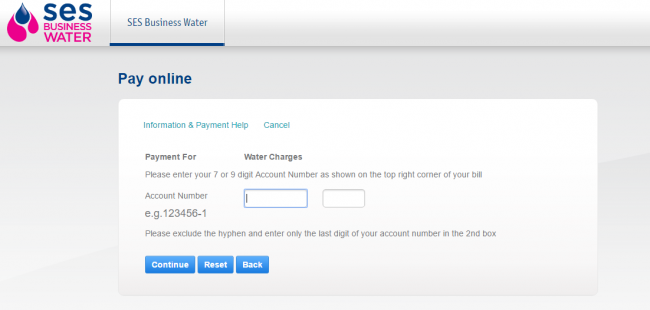 Link your sites
If you have multiple sites our online portal even more convenient, as you can link all of your sites together, meaning that you can access your data from every site with one single login.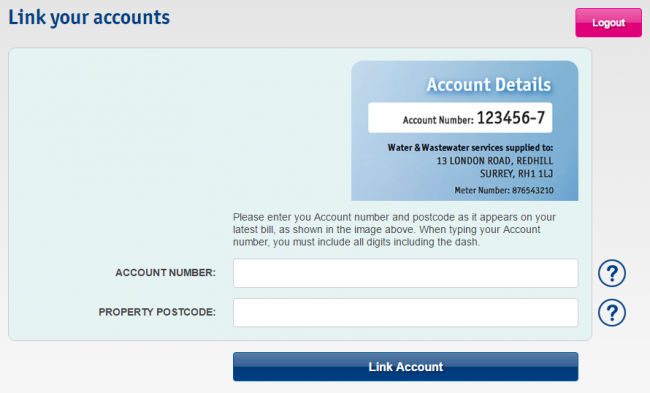 Understand your business's consumption
Logging into your online account gives you an at-a-glance view of your historical water usage. We're working to help businesses become more water efficient, so let us know if we can help you to reduce your consumption.
Submit your meter reading
The best way to ensure that your bills are accurate is to provide us with regular meter readings, which you can do by filling out a simple online form. It only takes a few minutes to submit your reading and have the peace of mind that you're only paying for the water that you've used.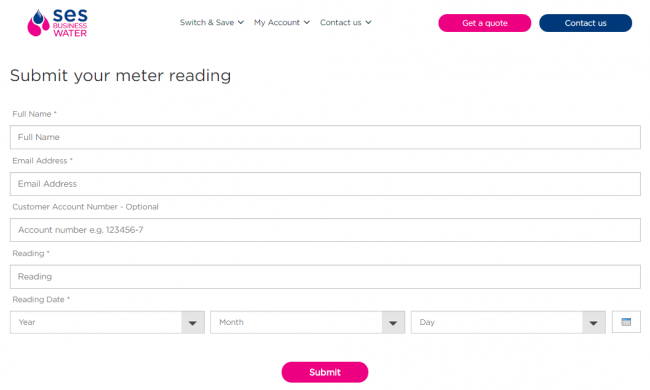 We work hard to ensure that it's as easy as possible for our customers to manage their water usage, and our online portal is just one of the services we offer. If you'd like to talk to us about how we can make water management simpler for your business, get in touch today.